The First Tee of Greater Wilmington host Halloween event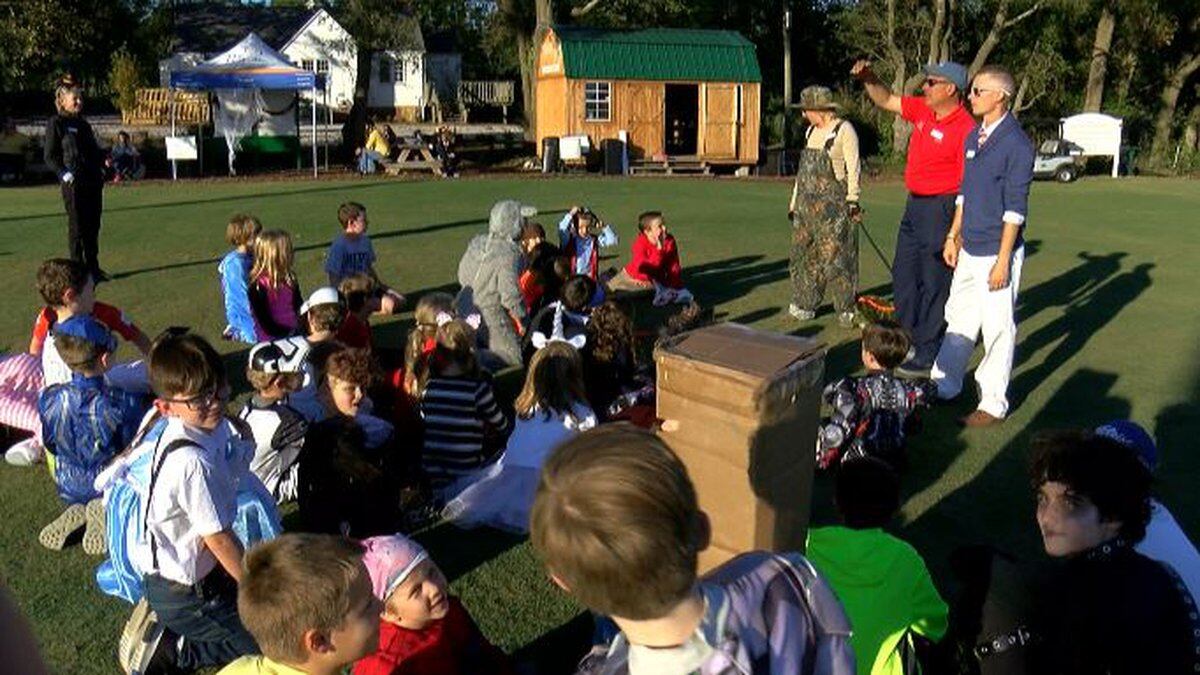 Updated: Oct. 30, 2018 at 11:00 PM EDT
WILMINGTON, NC (WECT) - There were ghosts and goblins at Wilmington Municipal Golf Course on Tuesday during The First Tee of Greater Wilmington's Halloween party.
This is the second year the organization has hosted the event.
"This year was off the chart because last year we had a great turnout," Randy Hofer, executive director of The First Tee of Greater Wilmington, said. "They made bigger and better costumes and there are more children here."
Golfers battled obstacles on the putting greens and tried to hit Halloween-themed targets.
Each of the seven stations was also designed to teach a lesson.
"It's really cool because during the year we have structured lessons for life lessons and core values," said Hofer. "Tonight, they can just have some fun in costume."
Copyright 2018 WECT. All rights reserved.