UNC changing football stadium namesake tied to Wilmington race riot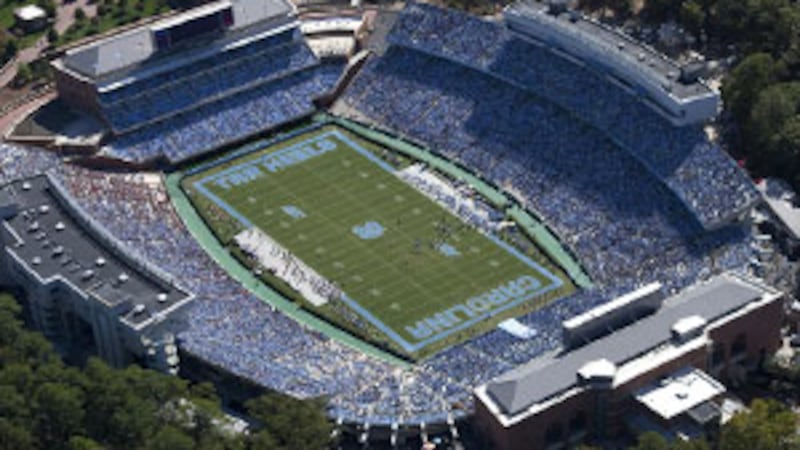 Updated: Oct. 4, 2018 at 8:41 AM EDT
WILMINGTON, NC (WECT) - The University of North Carolina in Chapel Hill plans to remove references to the namesake of its football stadium because of that person's role as a leader in the 1898 race riot in Wilmington.
Since 1927, the stadium has been known as Kenan Stadium with a plaque honoring William R. Kenan Sr. While the university is not planning to remove the Kenan name, it does plan to remove a plaque honoring the elder Kenan.
Instead, it will focus on the donor who contributed to the university, William R. Kenan Jr.
UNC Chancellor Carol Folt made the announcement Wednesday night in a letter posted on the university's website. Folt said after talking with the Kenan family, the university made the decision to make this move.
"Here too, we must acknowledge the realities of the present and the past," Folt said. "In the case of the Kenan family, their present impact has included helping Carolina build and retain a world-class faculty, a leading business school, a cutting-edge arts and music environment, as well as helping our university attract underrepresented populations into STEM fields and rural medicine, just to name a few. In fact, their generosity is not limited to Carolina, but has improved people's lives at other universities and in communities across the state. As we move forward, we will look just as carefully at all other names memorialized on our campus."
UNC Chapel Hill has been undergoing a deeper look at its historic references on campus since opponents of the Silent Sam statue, which depicted a Confederate soldier, toppled the monument on campus this year.
According to an historic record of the 1898 event, a white mob attacked members of the black community, killing people and driving others out of Wilmington in November 1898.
Copyright 2018 WECT. All rights reserved.