Shrimpers hoping to salvage harvest season plagued by Hurricane Florence
Updated: Oct. 2, 2018 at 2:56 PM EDT
BRUNSWICK COUNTY, NC (WECT) - Stanley Hall normally welcomes hurricane season, not because of its potentially negative impacts, but because it's harvest season for shrimping.
"This is the height of the season. This is when it normally gets good," said Hall. "We got to make it right now because shrimping won't start back until July."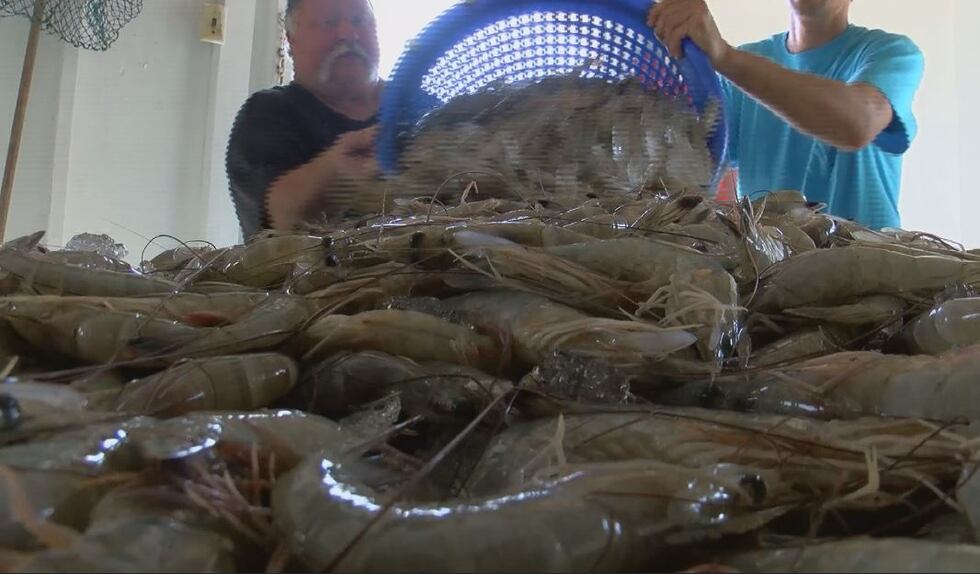 For shrimpers like Hall, who operates his 40-foot vessel, Seabrook, out of Varnamtown, right now is not so good.
"All the rain from Hurricane Florence has sent the shrimp out of the river prematurely, so they had no time to grow," Hall said. "That means we are left reeling in little shrimp."
Smaller shrimp equals small profit, which is bad news for Hall's bottom line.
"We are used to catching large, 16/20 shrimp and we get about $5.25 to $5.75 a pound," Hall said. "Now, what we are left with is 40/50 shrimp, heads off, and we are getting $2.50 a pound."
Fish houses like High Tider that Hall sells to can't move smaller shrimp.
"Not many restaurants and wholesalers want smaller shrimp. They aren't marketable," said Hall.
Besides the bounty decreasing in size after Florence, gas prices have gone up, which serves as another hit to his income.
"Gas prices went up about 15 to 16 cents a gallon, and that hurts," said Hall.
Hall is using gas at a more rapid pace, leaving his usual fishing spot in the Lockwood Folly River to travel for days at a time in search of bigger shrimp.
"Yesterday, we went and trolled Southport all the way to Little River, South Carolina, in search of shrimp," said Hall.
Not to mention he and other shrimpers lost about three weeks of work after the storm, equating to about $12,000 in lost wages.
"We compete already with imported shrimp. Now, we're up against this storm and its effects," Hall said. "If I had one message, it would be buy local right now, help support the local economy and you can come right here to the docks and see our stuff is so fresh."
Copyright 2018 WECT. All rights reserved.