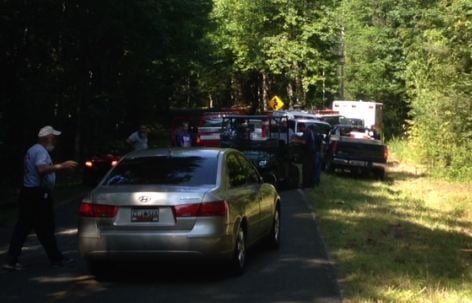 The search party assembles near Jones Gap State Park (FOX Carolina)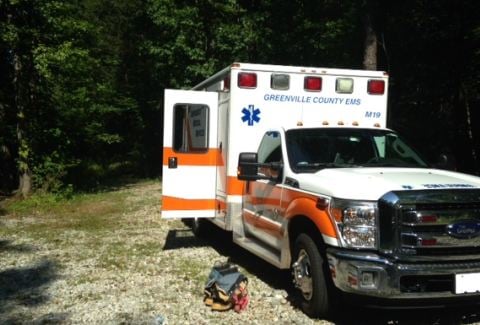 Ambulance near search area (FOX Carolina)
MARIETTA, SC (FOX Carolina) -
Search and rescue teams have located a missing hiker in Jones Gap State Park.

According to Chief Marion Cruell with the Slater-Marietta Fire Department, 79-year-old man never left the park Saturday night.
Cruell said his team and crews from River Falls and Cedar Mountain Fire Departments responded, along with the Greenville County Emergency Response Team to search for the man after sunrise Sunday.

Rescuers said they located the man around 9:45 a.m. in a thicket of brush where the elderly man had fallen off a trail.
The hiker has non-life threatening injuries and will be airlifted to the hospital, rescuers said.

Copyright 2014 FOX Carolina (Meredith Corporation). All rights reserved.