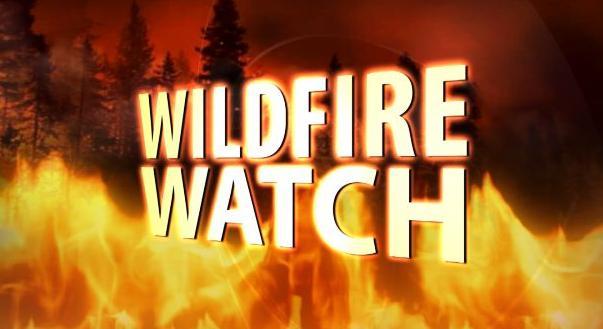 SPRINGERVILLE, AZ (CBS5) -
Additional fire restrictions are planned to go into effect Friday to safeguard against wildfires in the Apache-Sitgreaves national forests.
The safeguards will be implemented at 8 a.m.
No campfires are allowed until the Stage II fire restrictions are lifted.
According to a release from forest officials, the crackdown prohibits:
Building, maintaining, attending or using a fire, campfire, charcoal, coal, or stove fire except for devices fueled solely by liquid petroleum or LPG fuels that can be turned on and off. Such devices can only be used in an area that is barren or cleared of all overhead and surrounding flammable materials within three feet of the device.
Smoking, except within an enclosed vehicle or building.
Discharging firearms.
Using an explosive.
Possessing, discharging or using any type of firework or pyrotechnic device.
Operating a chainsaw or any equipment powered by an internal combustion engine from 9 a.m. to 8 p.m.
Welding or operating acetylene or other torches with an open flame.
Operating or using any internal or external combustion engines without a spark arresting device.
Possessing or using a motor vehicle off National Forest System roads, except when parking in an area devoid of vegetation within 10 feet of the roadway or parking overnight in Forest Service developed campgrounds and trailheads.
Additional law enforcement officers will be on duty for the next two weeks.
More details can be found at 311info.net or by dialing 311 on any cell phone or 928-333-3412 on any landline.
Copyright 2014 CBS 5 (KPHO Broadcasting Corporation). All rights reserved.