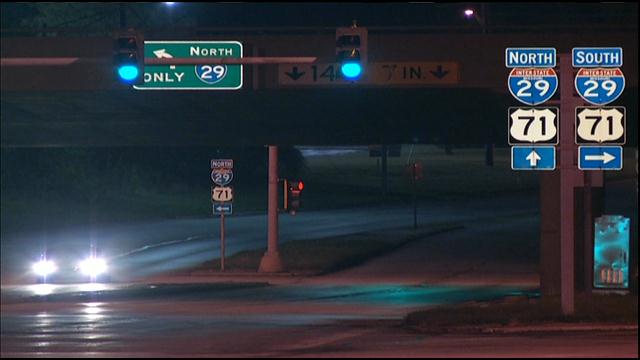 PLATTE COUNTY, MO (KCTV) -
A 41-year-old man is sitting inside the Platte County Jail facing possible charges for attacking a deputy and possession of six pounds of marijuana.
The Platte County Sheriff's Office said he tried to run but didn't get far.
Capt. Eric Holland said a deputy tried to stop the man on Interstate 29 near Northwest 112th Street about 9 p.m. Tuesday for routine traffic violation.
The man allegedly then fought with the deputy and fled onto Kansas City International Airport property. The deputy suffered minor injuries.
Holland said the airport was alerted, and operations were not impacted.

Holland said the suspect became belligerent, and the deputy requested backup. Both the Kansas City Police Department and the Missouri Highway Patrol responded.
He was arrested before he made it to an airport runway.
Authorities say they found six pounds of marijuana in the man's car. Investigators say all that pot was inside a suitcase inside the car.
Prosecutors could charge him Tuesday with possession of an illegal drug and assault on a law enforcement officer.
Copyright 2014 KCTV (Meredith Corp.) All rights reserved.