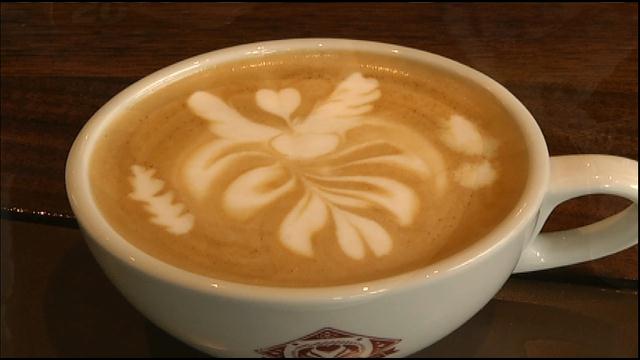 KANSAS CITY, MO (KCTV) -
Kansas City is welcoming home the country's first United States Latte Art Champion.
The Roasterie's Simeon Bricker perfectly poured his way to champion Sunday at the inaugural competition in Seattle.
Simeon's art featured a latte topped with a swan and a dancer.
"If we can make you enjoy that drink before you taste it, we're going to enhance the way you experience it from the first to last sip," Bricker said.
Every customer who orders a latte at The Roasterie, located at 1204 W. 27th St. just off of Southwest Boulevard, will get some form of latte art. Baristas with the company are trained in that type of pour-formance.
"We have a monotonous task of creating drinks over and over again and we're naturally going to find ways to make that more interesting," Bricker said.
Bricker started learning the art form three years ago when he joined The Roasterie.
He will travel to Melbourne, Australia for the world championships in two weeks.
Copyright 2014 KCTV (Meredith Corp.) All rights reserved.