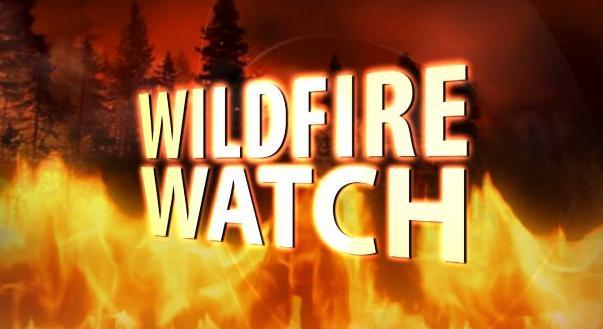 © CBS 5 News
ST. JOHNS, AZ (CBS5) -
Officials in Apache County are implementing fire restrictions that go into effect immediately.
Emergency management authorities cite earlier than normal fire conditions that they describe as extreme. The restrictions limit the use of campfires and open-flame cook stoves to designated areas only and provide limits for the use of spark-igniting equipment and operations.
While the Arizona State Land Department enacted restrictions on Friday, most agencies and fire districts in Navajo and Apache counties began implementing the order Tuesday at 9 a.m.
Some of the key highlights:
Outdoor cooking on stoves or grills, which can be turned on and off, and which use only propane, butane or other gasses/liquid fuels will be allowed.

Campfires will be allowed only in areas that are designated for that purpose and is barren or cleared of all debris.

Campfires must be in those designated areas where the activity is specifically authorized by written posted notice. It is important to check with local agencies about restrictions in your area.
Fire Management Officer Mark Empey, of the Apache-Sitgreaves National Forest, said fuel conditions in many areas of the region are at, or are nearly at, historic maximums. That means the vegetation that feed wildfires is or will soon be dry or drier than any in recorded history for this region, Empey said.
Empey stressed fire conditions are already as bad as, or worse, than those experienced in 2002 prior to the devastating Rodeo-Chediski fires.
Windy conditions and dry thunderstorms predicted for the coming days and weeks will only worsen the fire conditions.
Copyright 2014 CBS 5 (KPHO Broadcasting Corporation). All rights reserved.