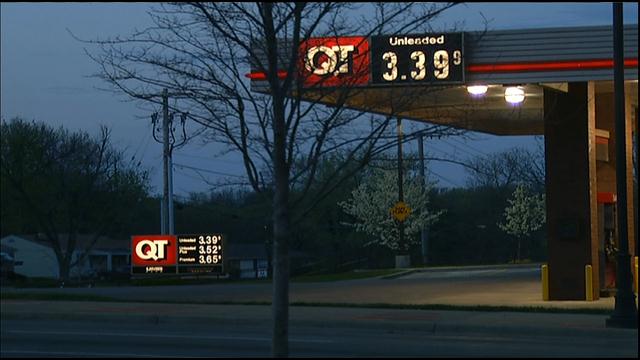 RAYTOWN, MO (KCTV) -
Authorities are investigating a convenience store shooting.
Raytown police were called to a QuikTrip in the 8700 block of East 63 Street about 1:30 a.m. Sunday after reports that a person that had been shot.
Officers say a 24-year-old man got into an argument with at least two other men near the pumps.
The man returned to his car when he heard a gunshot. He then realized he had been shot in the stomach but was not seriously hurt.
The victim was rushed to an area hospital, treated for his injuries and later released. No suspects were located. An investigation of the incident is underway.
Police are still looking for the suspects.
Copyright 2014 KCTV (Meredith Corp.) All rights reserved.