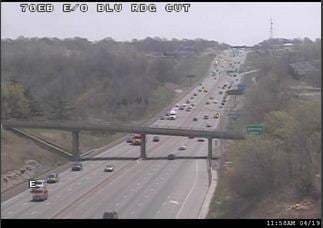 KANSAS CITY, MO (KCTV) -
Police said a woman was taken into custody following a brief chase Saturday.
The chase started on East 39th Street and Arrowhead Avenue in Independence, MO, about 11:27 a.m.
The chase went on Interstate 70 for some time. It lasted about 11 minutes and ended at East 38th Street and Bennington Avenue in Kansas City, MO.
Witnesses said debris from the car was scattered all along the roadway.
There's no word on what started the pursuit, but police ended up taking a woman into custody.
Copyright 2014 KCTV (Meredith Corp.) All rights reserved.