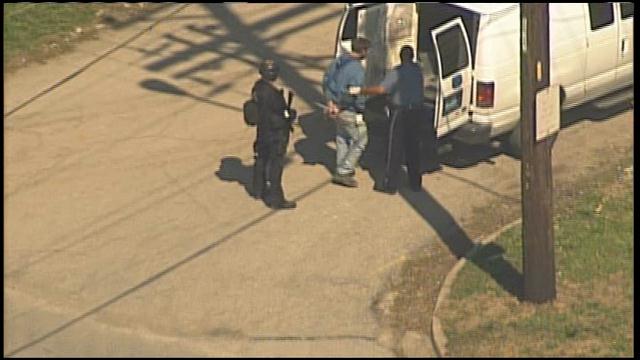 KANSAS CITY, MO (KCTV) -
Chopper5 was over the scene as a man was taken into custody outside a home that police had surrounded Friday morning.
Officers were dispatched to the 1100 block of North Bellefontaine Avenue about 9:30 a.m. on a report of a shots fired call.
The suspect was in the residence and wouldn't come out, police said.
Dozens of officers then surrounded the home and tactical units were called out.
The man was taken into custody about 11 a.m. Altogether, four people were taken into custody and no one was injured.

Copyright 2014 KCTV (Meredith Corp.) All rights reserved.