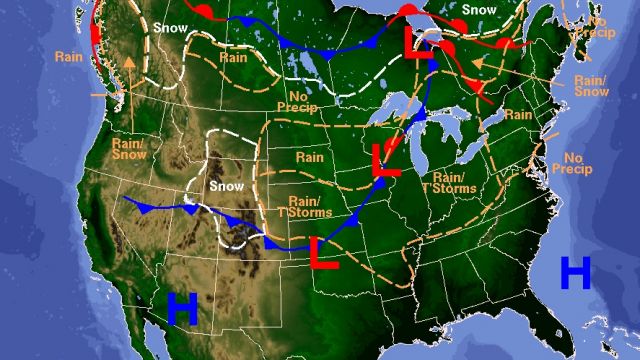 GREENVILLE, SC (FOX Carolina) -
High pressure will build out of the Gulf of Mexico and make its way out into the Atlantic. It will maintain a strong hold on much of the southeast, giving us mostly sunny skies and warm temperatures for the next few days.
The high pressure overhead will spark a warming trend that will begin this afternoon as highs reach the upper 60s in the upstate and lower 60s across the mountains. Clear skies will allow overnight lows to get a bit on the chilly side, dropping down into the lower 40s and mid-30s.
Area wide will see temperatures peak in the 70s on Thursday with plenty of sun overhead. The warming streak will continue on Friday with the upstate reaching the mid-70s while western North Carolina peaks in the lower 70s.
The weekend is looking like a real treat with upper 70s for Saturday and Sunday in northeast Georgia and the upstate. We will even be flirting with that 80 degree mark in some areas. For our mountain towns we will be in the lower to mid-70s throughout with sunny skies all weekend.
A cold front will interrupt our warming trend on Monday and bring with it our first significant chance of rain. This will likely occur late in the day on Monday into Tuesday.
After a long patch of clear skies and warm temperatures, the rain may be much needed with an abundance of pollen effecting the area. Those of us with allergies will likely be thankful to catch some relief with the rains arrival.