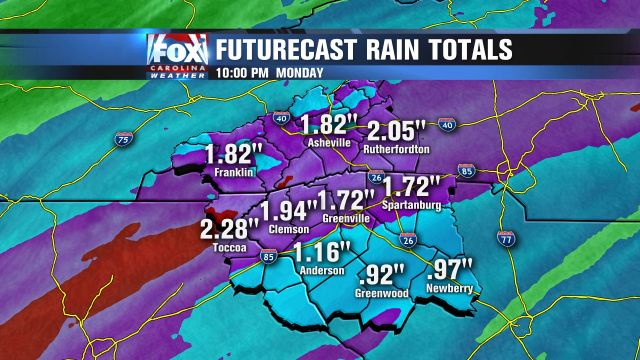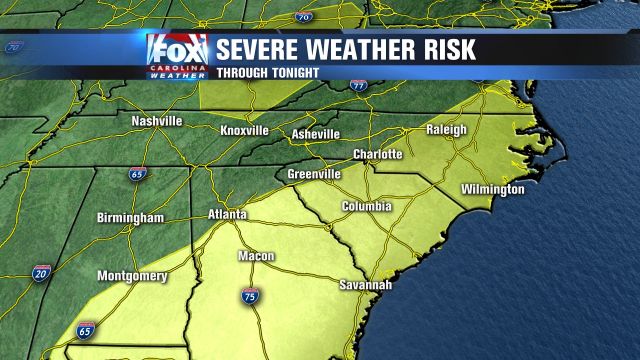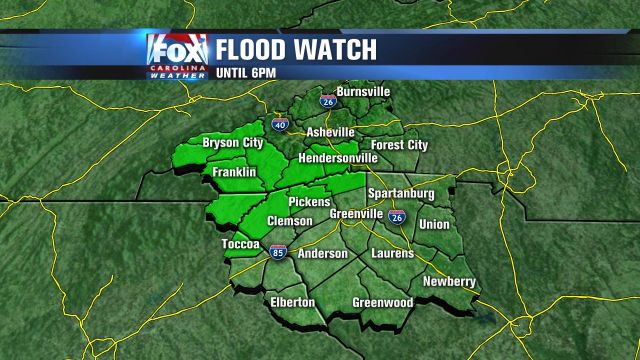 Moderate to heavy rainfall continues this morning, with thunderstorms expected this afternoon. There will be enough energy within the system to produce a few strong thunderstorms, but the severe threat should be limited to areas south and east of the I-85 line. Any severe storm that pops up could bring damaging wind, small hail, frequent lighting, and a possibility for an isolated tornado. Right now, the severe threat looks relatively low, though most of our region will see thunderstorms. Highs reach the 50s to low 60s.
There is a Flood Watch in effect until 6pm for the mountains of Greenville, Pickens, & Oconee counties, as well as Stephens county in NE Georgia. In Western NC, Graham, Swain, Jackson, Macon, Transylvania, and Henderson counties also are under a Flood Watch until 6pm.
Overnight, showers will continue, and a few will linger into Tuesday as well. Later this week, sunshine returns with temperatures moving from the 60s back into the 70s.