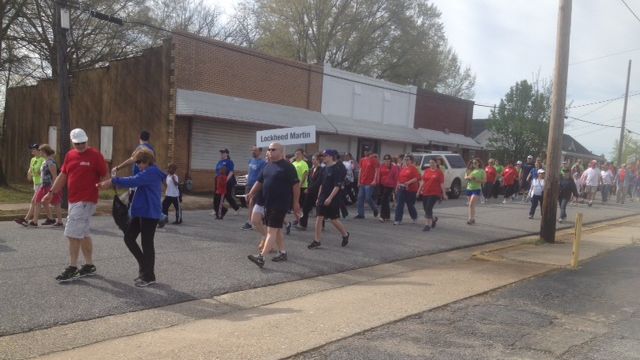 Participants walk in the 2014 Upstate Heart Walk (FOX Carolina)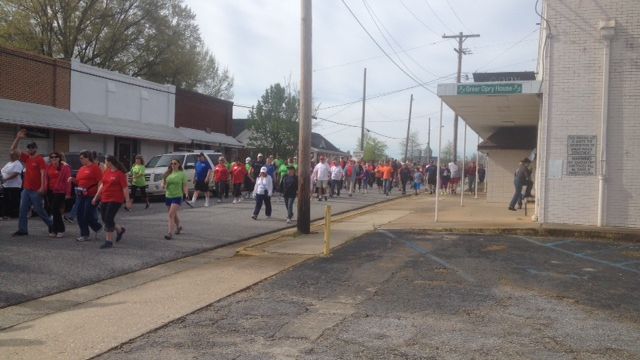 Participants walk in the 2014 Upstate Heart Walk (FOX Carolina)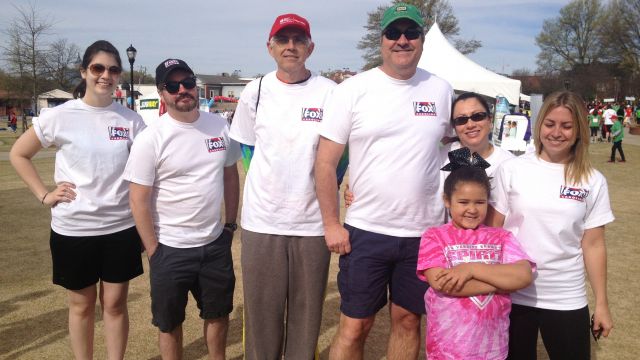 FOX Carolina's team at the 2014 Upstate Heart Walk (FOX Carolina)
GREER, SC (FOX Carolina) -
Organizers said over 4,000 people turned out to take part in the American Heart Association's 2014 Upstate Heart Walk on Saturday.
The walk began at 10 a.m. in Greer City Park.
Fox Carolina's Chief Meteorologist Kendra Kent served as the emcee and helped participants get fired up for the walk.
The AHA said the nationwide annual walks are the biggest fundraisers that help the organization continue to save lives from the country's number one and number three killers - heart disease and stroke. Organizers said the walk is designed to promote physical activity and heart-healthy living in an environment that's fun and rewarding for everyone who participates.
The AHA said Heart Walks are just one of the ways the organization is working toward achieving it's goal to improve the cardiovascular health of all Americans by 20 percent while reducing deaths from cardiovascular disease and stroke by 20 percent by the year 2020.
Organizers said they raised over $200,000 ahead of this year's Upstate Heart Walk.
Copyright 2014 FOX Carolina (MeredithCorporation). All rights reserved.