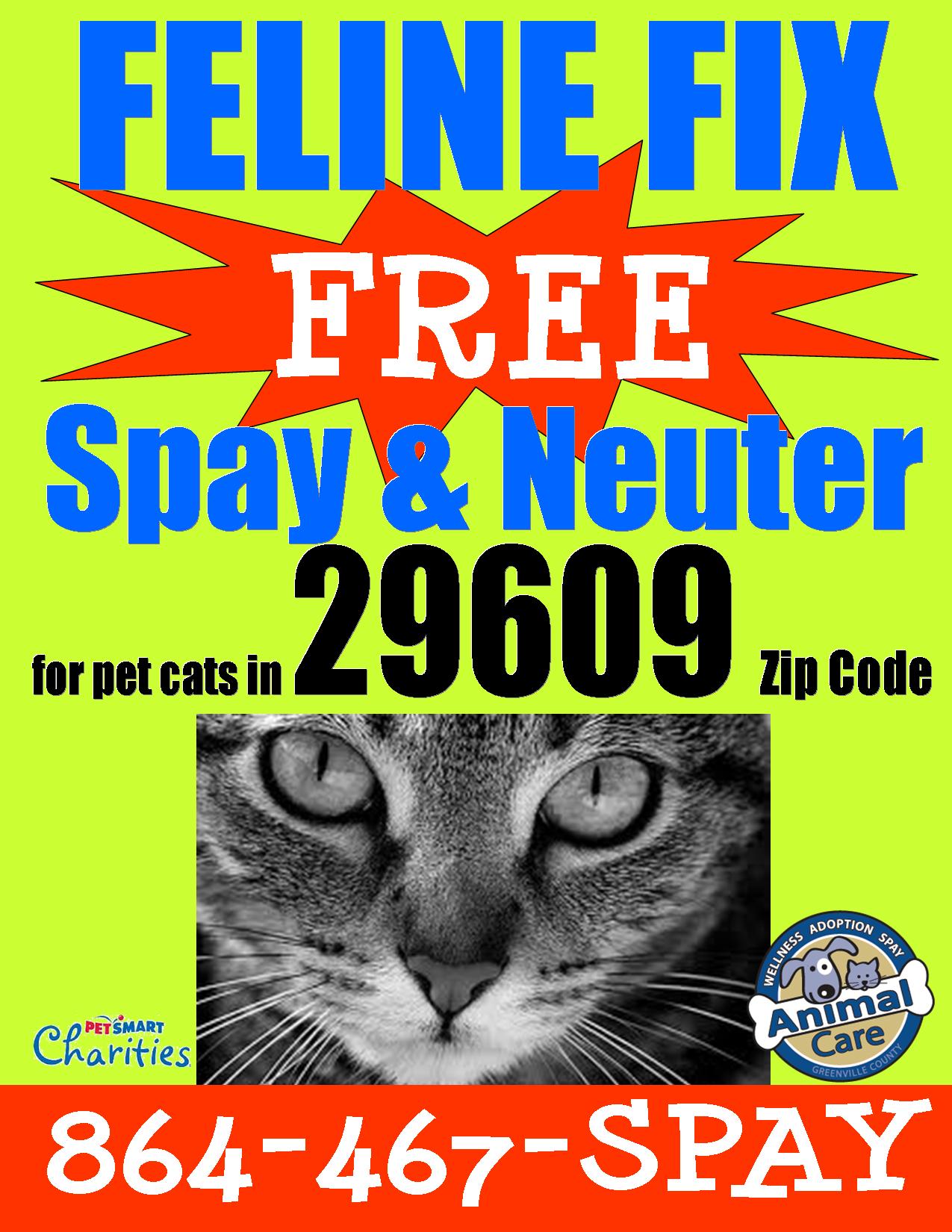 Animal Care offers free services to some area residents (Courtesy: Greenville Co. Animal Care)
GREENVILLE, SC (FOX Carolina) -
Greenville County Animal Care's veterinary clinic is offering people living within the 29609 zip code the opportunity to have their pet cats and kittens spayed or neutered for free, according to Shelly Simmons, division manager of Animal Care.
Simmons said a targeted grant from PetsMart Charities will allow Greenville County Animal Care to offer the free service exclusively for residents in the 29609 zip code through 2015.
"We asked for help in this area because of the staggering numbers of cats who are surrendered to our shelter or found stray there," Simmons said.
By providing the service, Simmons said Animal Care "can improve the lives of these cats and prevent reproduction which should significantly reduce the number of cats without a home that end up at Animal Care."
Eligible cat owners are asked to call 864-467-SPAY to make an appointment.
Simmons said pet owners will need to bring in proof that they reside in the 29609 zip code to receive the free service.
Copyright 2014 FOX Carolina (MeredithCorporation). All rights reserved.