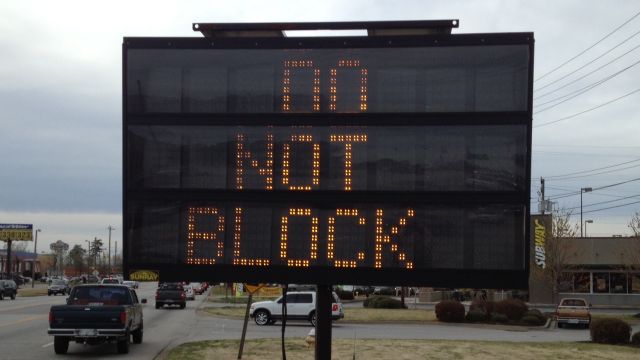 Police beef up traffic patrol along Woodruff Road (April 4, 2014)
GREENVILLE, SC (FOX Carolina) -
When some drivers hear the words Woodruff Road in Greenville many of them cringe.

"We try to stay away from Woodruff Road because of the traffic all the time," Dan Wells said.

However, Wells took a chance on Woodruff Road on Friday for a trip to Cabela's, a new outdoor retail shop geared toward those who hunt, fish and camp.

"I think it's great to have Cabela's here," Wells said.

Thousands lined up for the opening of Cabela's on Thursday morning, and thousands more are expected to visit the new store this weekend.

"I was hesitant to come up here because I was warned about the traffic," Mike Gossett said.

Gossett lives in Clinton and didn't want to camp out in his car as he sat in traffic.

"There's cars everywhere. It's kind of hard to find a parking spot," Gossett said.

Traffic officers with the Greenville Police Department are trying to manage the traffic flow.

"When we evaluate these situations we look at it from a public safety standpoint," Maj. Mike Gambrell said.

Gambrell is with the Greenville Police Department. He said 15 officers will patrol parking lots and areas of Woodruff Road throughout the weekend. He said there are also digital signs posted along Woodruff which ask drivers not to block intersections. Gambrell said the department is looking into a long-term solution to ease congestion which involves engineers with the South Carolina Department of Transportation, Greenville City and Greenville County.

"At the immediate what we have to come up with is a traffic plan that might alleviate some of the congestion," Gambrell said.

But like most shoppers, Wells was not kept off Woodruff Road by the traffic.

"Having it on Woodruff Road in my opinion may not have been the best decision. But where else are you going to put it?" Wells said.


Copyright 2014 FOX Carolina (Meredith Corporation). All rights reserved.