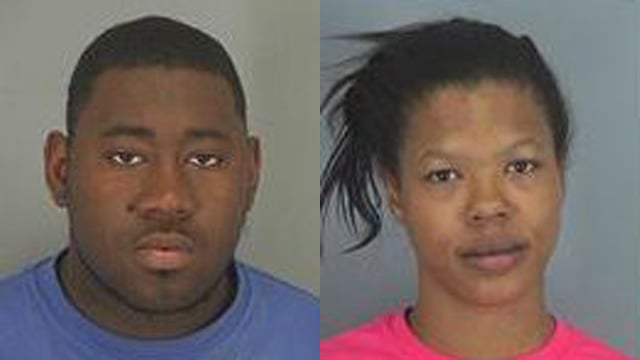 Elix Jones (L) and Candice Dillard (Source: Spartanburg Co. Detention Center website)
SPARTANBURG, SC (FOX Carolina) -
Two people have been charged after a sexual assault was filmed on a cell phone and shown to people at work, according to Spartanburg police.
Officer Regina Nowak said the victim reported that she became intoxicated and was sexually assaulted while another person recorded it on March 12 at Norris Ridge Apartments.
Nowak said 23-year-old Elex Jones somehow got the video on his cell phone and took it to work where he showed other people.
Jones was arrested on Thursday and charged with voyeurism, according to online jail records.
Nowak said 25-year-old Candice Dillard was also arrested in connection with the incident and charged with accessory before the fact of a felony. She said Dillard was present during the criminal sexual conduct.
Copyright 2014 FOX Carolina (Meredith Corporation). All rights reserved.