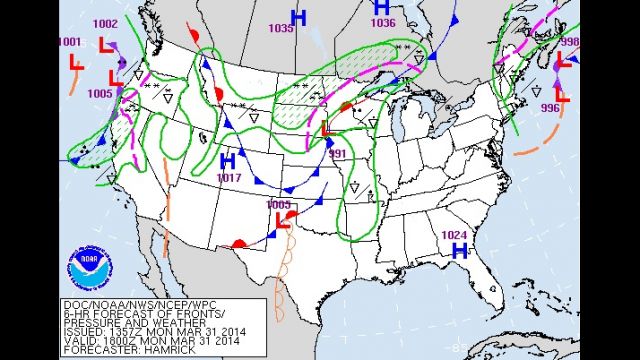 It's the final day of March, and we're FINALLY getting some solid spring temperatures in place. Actually - looking ahead at the next 6 days, temperatures will stay above average!
Today: High pressure is in place, and that will bring us clear skies and warm temperatures today. The strong wind from Sunday has subsided, and we're left with just a light breeze from the southwest. Highs this afternoon will reach the low to mid-70s, with lows tonight dropping into the 40s.
Tuesday: A shortwave - or a quick moving upper air disturbance - will bring a few clouds to the western Carolinas early Tuesday, and could spark a quick mountain shower before lunchtime. Then, skies clear for the remainder of the day with mostly sunny skies and highs reaching the mid to upper-70s. Overnight lows drop into the 40s.
Wednesday: High pressure sticks around with even warmer air in place. Sunny skies with highs in the mid-70s to near 80° across our region will have us feeling like summertime. Some late night cloud cover pushes in, so lows only drop into the mid-50s and upper 40s.
On Thursday, a cold front will move toward our area bringing showers and thunderstorms first to the mountains, and then to the Upstate by Friday. Temperatures will remain in the 70s through the week, and then drop into the 60s over the weekend.