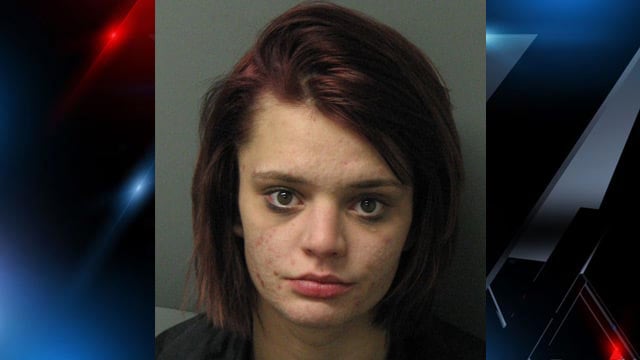 Christina Collins (Source: Oconee Co. Sheriff's Office)
WALHALLA, SC (FOX Carolina) -
Oconee County deputies said they have arrested a Westminster woman accused of breaking into someone else's home, and some of the evidence at the scene included fingerprints that had tattoo designs.
Deputies were called to the victims' Sigmon Drive home Monday night when they discovered someone had stolen jewelry and electronics from the home.
As a result of the investigation, deputies arrested and charged Christina Collins, 20, with petit larceny, grand larceny and second-degree burglary.
Deputies said a blu-ray player, a grooming kit, TV, Playstation and other gaming consoles were among the stolen items. According to the incident report, investigators found fingerprints off of the receiver on the TV stand that had designs in them that looked like tattoos.
Copyright 2014 FOX Carolina (Meredith Corporation). All rights reserved.