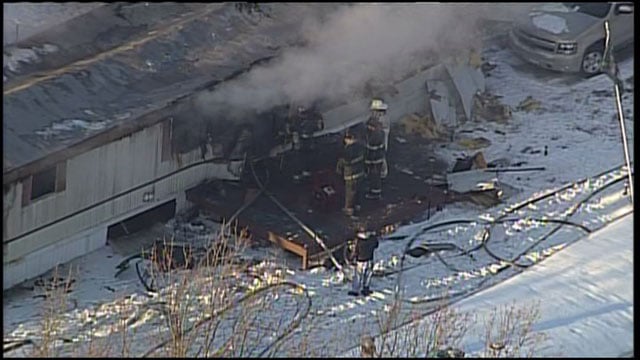 KANSAS CITY, MO (KCTV) -
Fire heavily damaged a Northland mobile home early Tuesday morning.

The fire broke out in the Lakeview Terrace Mobile Home Park about 7 a.m. in the 5700 block of North Holly Street.
When firefighters arrived on the scene, the mobile home was fully involved.

The people that lived there were able to get out safely, but they'll have to find another place to stay. No injuries were reported.
Copyright 2014 KCTV (Meredith Corp.) All rights reserved.