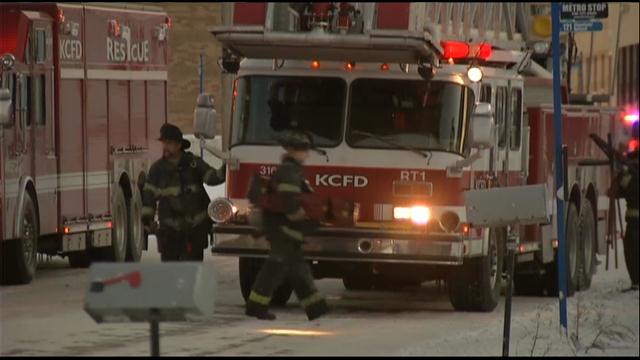 KANSAS CITY, MO (KCTV) -
A broken sprinkler head caused a big mess on one floor of an east Kansas City high-rise apartment building.
Shortly before 6 a.m. Monday, water began pouring from a sprinkler on the seventh floor of the building located near East 16th Street and Jackson Avenue, which is one block south of Truman Road.
No one was injured in the incident.
Initially, firefighters thought they might have to evacuate residents on the sixth and fifth floors of the building, but that wasn't the case.
Firefighters were able to shut off the sprinkler system shortly after 6 a.m.
Water damage to some parts of the building is extensive. The fire department used squeegees to help clean up the mess.
Copyright 2014 KCTV (Meredith Corp.) All rights reserved.