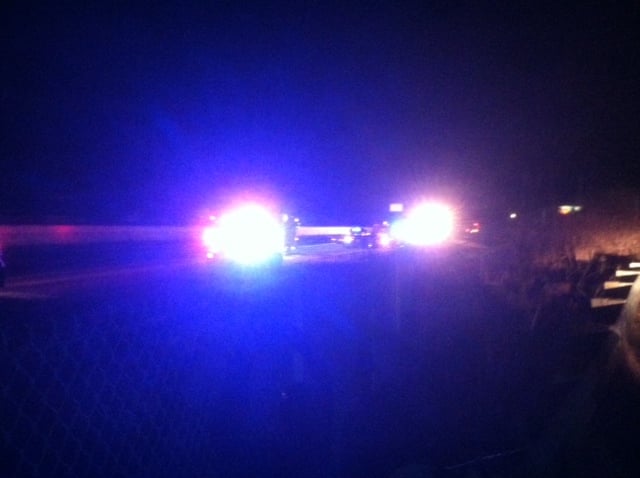 Scene of the wrong way crash on I-85. (Feb. 24, 2014/FOX Carolina)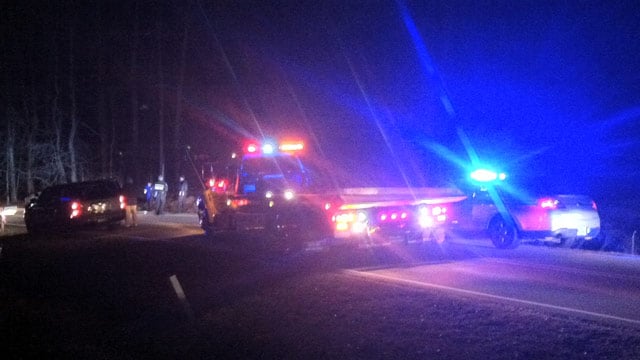 Scene of the motorcycle crash on Hammett Store Rd. (Feb. 24, 2014/FOX Carolina)
SPARTANBURG, SC (FOX Carolina) -
The Highway Patrol was called to two crashes that ended in fatalities early Monday morning in Spartanburg County.
The first crash happened about 1:45 a.m. on Interstate 85 northbound at mile marker 80 near Gossett Road in the northern part of the county.
Troopers said a car driving south in the northbound lane hit a tractor-trailer head-on, killing the driver of the car. The truck driver and a passenger were taken to the hospital.
The coroner's investigator Ellen Holmes identified the victim as 30-year-old Christopher Murphy of Spartanburg.
Holmes said further investigation and toxicology results are still pending.
---
The second crash came a little more than a hour later in Lyman on Hammett Store Road at Holcombe Road.
Troopers said about 2:50 a.m. a motorcyclist was headed north on Hammett Store Road when the driver ran off the right side of the road, lost control and hit a tree. The motorcyclist was wearing a helmet but died in the crash.
The coroner's office has yet to release the names of the victims in either crash.
Copyright 2014 FOX Carolina (Meredith Corporation). All rights reserved.