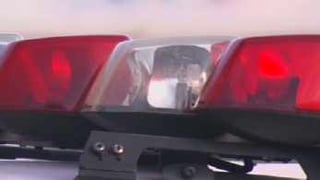 SURPRISE, AZ (CBS5) -
One student at Willow Canyon High School in Surprise was taken to the hospital as a precaution after being exposed to pepper spray in the hallway Thursday.
The Surprise Police Department confirmed Thursday afternoon that the substance discharged in the hallway was pepper spray. Officials said seven students in the area were evaluated. The school was not placed on lockdown and HAZMAT crews advised that there were no contaminants.
Willow Canyon High School Principal Anthony Capuano sent the following letter to parents.
"Willow Canyon High School is committed to providing a safe and secure learning environment for all of our students. The safest schools are the ones where parents, students, staff and community members work in partnership to identify and resolve situations that could impact the safety of the campus. Today an incident occurred on campus which required our school to effectively utilize its school safety plan.
"This afternoon an aerosol was disbursed in one of the classroom buildings that caused the temporary evacuation of the C Building. Police and Fire were contacted immediately, arrived at the school, assessed the building and eventually cleared the building for students to return to class. Students that were in the classroom building were evaluated, and if needed, medical treatment was provided. Following the return to the classroom building, Willow Canyon continued with normal operations throughout the rest of the day.
"Please note that students and staff were safe throughout the incident and followed all pre-established routines and protocol. Willow Canyon worked cooperatively with the responding organizations to ensure the safety and well being of all students. All responding organizations did an excellent job of responding to and working with Dysart staff in handling this situation on the Willow Canyon High School campus."
Copyright 2014 CBS 5 (KPHO Broadcasting Corporation). All rights reserved.