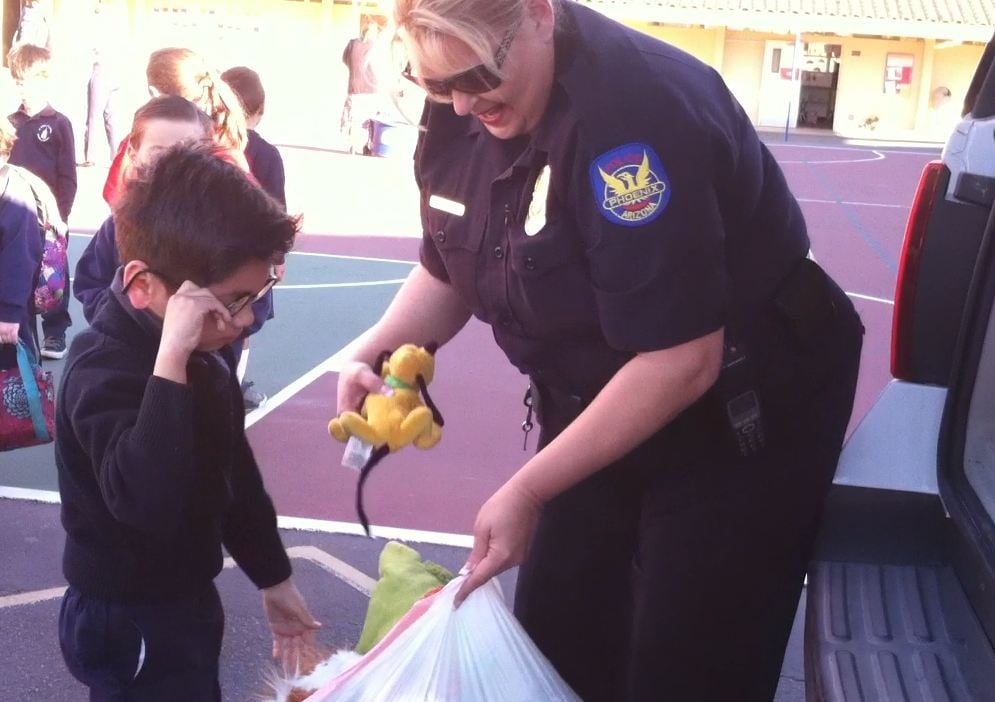 PHOENIX (CBS5) -
Police officers are used to crime scenes. For a child, it's a completely different story. That's why it helps to have a little, furry friend.
For years, Phoenix Police Department's Crimes Against Children Unit has made it a habit of giving out a stuffed toy to children at crime or accident scenes. Those officers have found it is a familiar way for the child to cope with the trauma around them.
The need continues to grow. According to the department, it has given out up to 300 bears in one busy week alone. That is why they say they depend on the yearly collection by students from St. Thomas the Apostle Catholic school.
On Thursday, STA students donated more than 500 stuffed animals for the cause.
The STA kindergartners and pre-K students formed a human "bear chain" to count out each stuffed toy.
The school-wide "Bears For The Brave" drive involved all grades and was part of their "STA Serves" community service project.
Copyright 2014 CBS 5 (KPHO Broadcasting Corporation). All rights reserved.