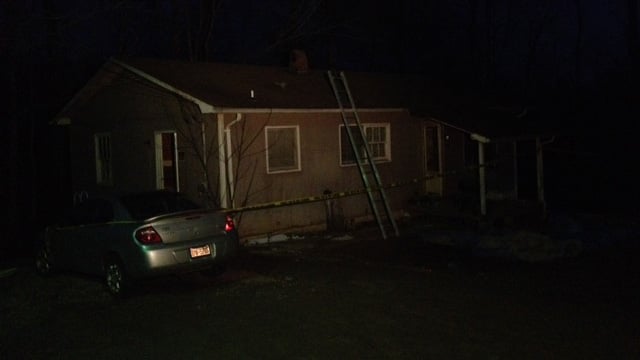 The house on Chippendale Drive where deputies responded to the carbon monoxide leak. (Feb, 7, 2014/FOX Carolina)
MARION, NC (FOX Carolina) -
A child is dead, his father and brother are being treated for carbon monoxide poisoning on Friday evening.
Chief Shannon Smith of the McDowell County Sheriff's Office said they were called to a home on Chippendale Drive around 2 p.m. where they found the 12-year-old boy, who died at the scene.
His 9-year-old brother and his father were both flown to Spartanburg Regional Hospital where they are listed in critical condition.

Smith said they found high levels of carbon monoxide in the home but have not determined the cause at this time.
The sheriff's office and the State Bureau of Investigation are investigating.

Copyright 2014 FOX Carolina (Meredith Corporation). All rights reserved.