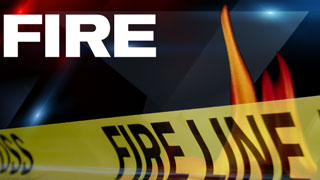 FAIR PLAY, SC (FOX Carolina) -
Oconee County Fire Chief Charlie King said a home was badly damaged by a fire Saturday afternoon.
King said the fire spread from the fireplace inside the home on North Port Bass Road in Fair Play.
One person lived in the home and was able to get out of the house without injury, King said.
King said the house sustained major damage, and will probably be a total loss for the homeowner.
King said the incident serves as a reminder that fireplaces can be dangerous.
King advises that anyone heating their home with a fire keep their chimneys properly cleaned and ventilated, and that people use other safety devices like screens to help reduce the likelihood that embers and flames spread out of control.

Copyright 2014 FOX Carolina (Meredith Corporation). All rights reserved.