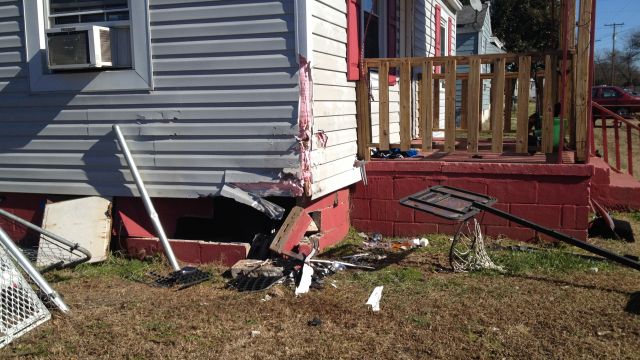 Woman says her home was hit by car (Fox Carolina)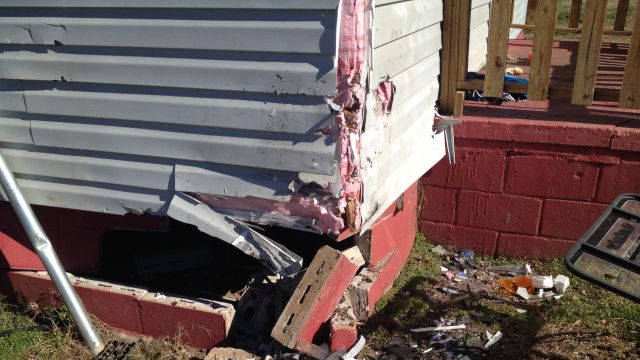 Woman says her home was hit by car (Fox Carolina)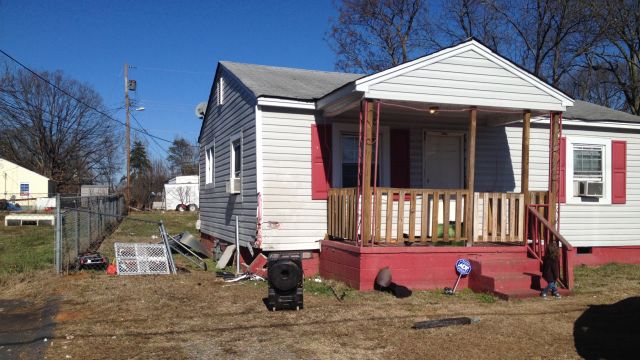 Woman says her home was hit by car (Fox Carolina)
ANDERSON, SC (FOX Carolina) -
An Anderson County woman said she's being forced to leave her home after a driver crashed into her house and then fled the scene.
Jennifer Hammock said the crash happened around 9:30 p.m. Friday night. Hammock said she and her two young children were inside the house on Masters Drive when she said a driver ran off the road, went through her neighbor's yard and crashed into the house.
Hammock said the driver drove away from the scene before troopers arrived.
Hammock said the impact from the crash knocked the home off its foundation.
Hammock said that she, her son, 8, her daughter, 2, and their dog had to leave the rented home until repairs can be made.
She said she's not sure where she and her children will go.
Hammock did not have renter's insurance, she said.
Troopers said they are investigating a crash at that address, but cannot release any details about the case at this time.
Copyright 2014 FOX Carolina (Meredith Corporation). All rights reserved.