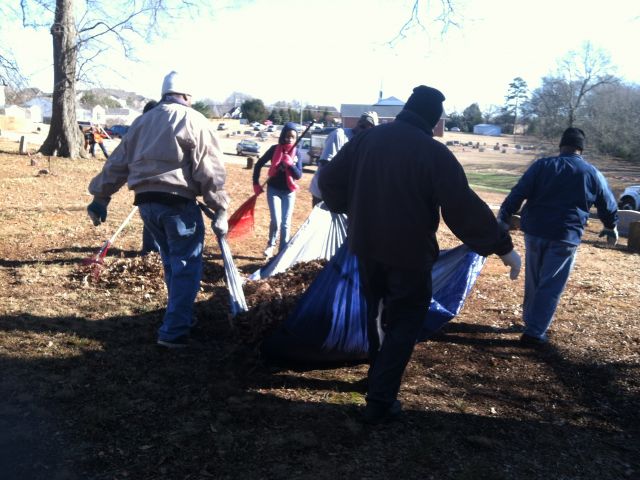 Volunteers restore a historic cemetery at First Pilgrim Missionary Baptist Church (Fox Carolina)
Volunteers restore a historic cemetery at First Pilgrim Missionary Baptist Church (Fox Carolina)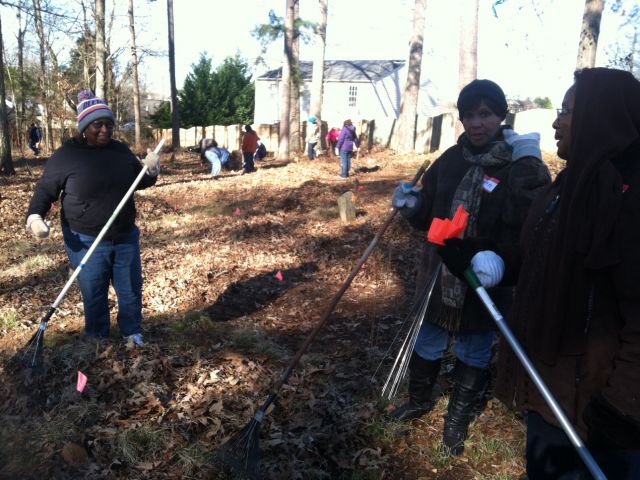 Volunteers restore a historic cemetery at First Pilgrim Missionary Baptist Church (Fox Carolina)
SIMPSONVILLE, SC (FOX Carolina) -
Dozens gathered in Simpsonville on Saturday morning to restore a historic cemetery behind First Pilgrim Missionary Baptist Church to honor the life and legacy of Dr. Martin Luther King, Jr. during MLK Dream Weekend.
Members of First Pilgrim, numerous other local Baptist churches, the Historical Society of Greenville, and area Boy Scout troops teamed up for a day of service inside 150-year-old cemetery located behind the church on Woodruff Road.
The volunteers went to work with rakes and chainsaws to cut old branches and bramble, remove leaves and clean off old grave sites.
Organizers said one of the most important tasks was to identify the oldest graves, many of which were only marked by rocks.
The cemetery is the final resting place for several generations of church members and their families, including the freed slaves who founded the church.
Organizers said restoring the old cemetery was a great way to honor and respect both those who are lain to rest in this cemetery and Dr. King's legacy.
Copyright 2014 FOX Carolina (Meredith Corporation). All rights reserved.