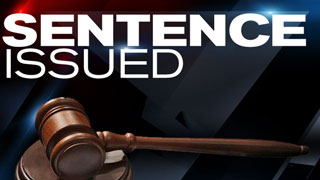 GREENVILLE, SC (FOX Carolina) -
A man was sentenced to life without parole on Thursday for repeatedly sexually assaulting a young girl, the solicitor Walt Wilkins announced.
The sentence came after Gary Reece Thompson Jr., 44, was convicted of first degree criminal sexual conduct with a minor and dissemination of obscene material to a minor.
During the trial it was established that Thompson repeatedly sexually assaulted a young girl who was between the age of 6 and 9, the solicitors office said.

Thompson received a life sentence, which the solicitors office said the state was seeking.
Thompson was previously convicted for the sexual assault of a young girl in the county in the early 1990s, the solicitors office said.
Copyright 2014 FOX Carolina (Meredith Corporation). All rights reserved.