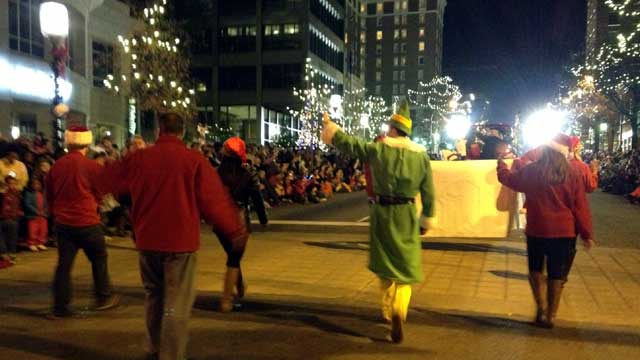 FOX Carolina walks in a holiday parade in 2012. (File/FOX Carolina)
GREENVILLE, SC (FOX Carolina) -
To help kickoff the holiday season, FOX Carolina is excited to participate in some upcoming Upstate Christmas parades.
On Saturday, the Greenville Poinsettia Christmas Parade will roll down Main Street at 6 p.m.
People wanting to catch a glimpse of the festivities can visit foxcarolina.com to watch the parade live online here.

And viewers will be able to see some of the familiar faces of FOX Carolina during the parade as
Ben Hill, Cody Alcorn, Kendra Kent, Derek Dellinger, Andrew Reeser and Jennifer Phillips will be with our float.
FOX Carolina will also have a float in the Anderson parade on Sunday and Spartanburg's parade on Tuesday.

Click here for a list of dozens of local Christmas parades.

Copyright 2013 FOX Carolina (Meredith Corporation). All rights reserved.