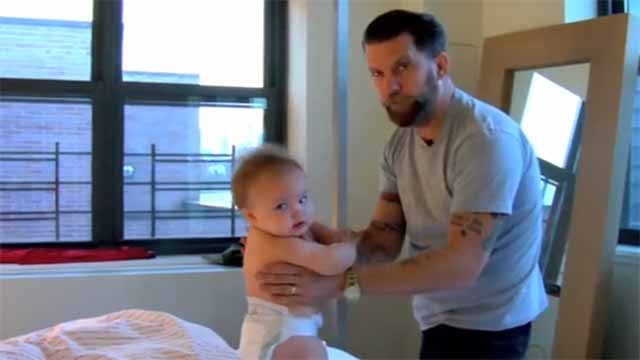 ATLANTA (CBS ATLANTA) -
Comedian Gavin McInnes has more than 211 videos posted on YouTube, but his most recent video seems to be controversial.
His latest video is called "How To Fight A Baby" and McInnes explains how to take down a cute little baby.
McInnes flips the child onto a fluffy comforter on top of a bed and also blows in the baby's face.
"That was funny, but at the same time that can hurt the baby by slamming the baby into the bed. You should be more careful," said one YouTube user.

The baby laughs at McInnes' antics in the video, but not everyone is finding McInnes' baby video funny.
"I could see someone trying to imitate this and really harming their child. Especially, anything involving the neck," wrote Mary-Lynne D.
Watch the video and tell us what you think: http://youtu.be/mTWfqi3-3qU. Funny or too far? Share with us on Facebook.

Copyright 2013 WGCL-TV (Meredith Corporation). All rights reserved.