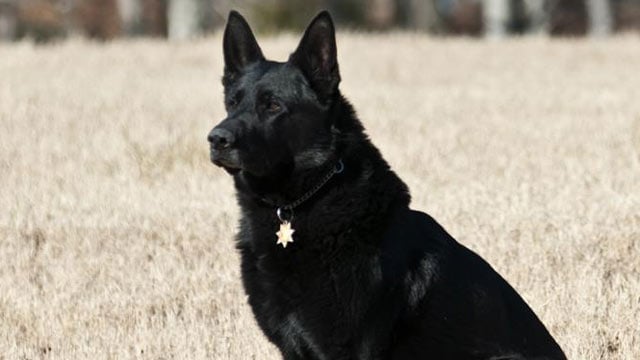 Canine Roscoe (Source: Greenville Co. Sheriff's Office)
GREENVILLE, SC (FOX Carolina) -
A canine who served with the Greenville County Sheriff's Office for more than years was laid to rest on Nov. 15.
Canine Roscoe worked with Master Deputy Doug Wannemacher, where he helped with nearly 650 arrests during his career.
Roscoe was awarded the Medal of Valor in 2004 after an incident where he was shot and seriously injured while on duty.
The sheriff's office said Roscoe assisted in more than 136 apprehensions and helped with serving more than 700 warrants.
He also helped get 18 guns, more than 240 pounds of marijuana, 17 pounds of cocaine and one pound of meth off the streets, the sheriff's office said.
Roscoe retired in 2011 and spent the final years of his life with Wannemacher and his family.
A demonstration with Roscoe's handler and other canines was held at the sheriff's office canine training facility on Wednesday.

Copyright 2013 FOX Carolina (Meredith Corporation). All rights reserved.