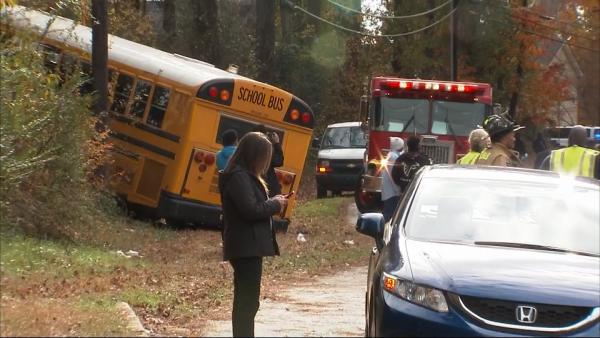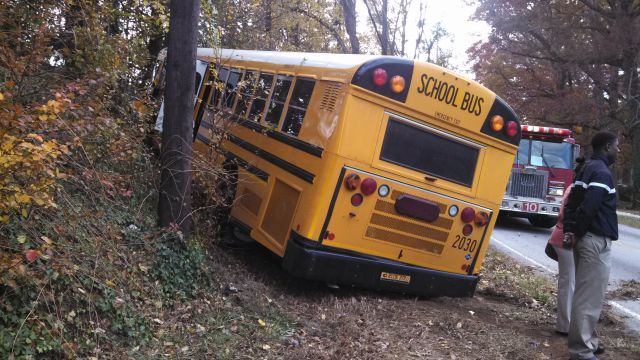 DEKALB COUNTY, GA (CBS46) -
Two adults and one student have been taken to the hospital after an accident involving a DeKalb County school bus on Clifton Church Road.
The accident happened Wednesday afternoon. DeKalb County police said the driver of a car swerved into the oncoming lane and hit the bus head-on.
The bus was carrying 23 students from Cedar Grove High School. One student and both drivers were injured.
"I woke up because I felt the bus jumped and I thought we had hit a pothole or something, but I guess the bus hit the car and all we knew we were swerving and stuff and then went into the trees," said one student who did not want to be identified.
"I was like 'oh my gosh, they're about to crash,'" said Danielle Mills, who was driving down the road and called 911.
Police said the three who were hurt did not have life-threatening injuries.
Copyright 2013 WGCL-TV (Meredith Corporation). All rights reserved.