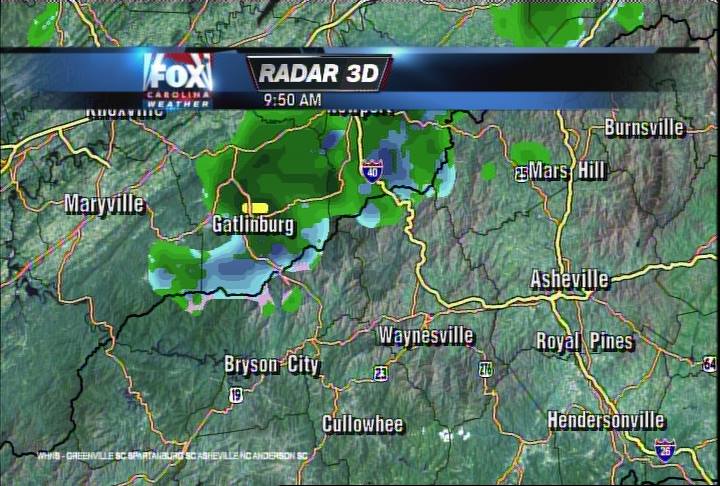 It's been the talk of the town for almost a week now, and the day is finally here. A major cold blast is on the way, already bringing a few isolated rain/snow mix showers to the highest elevations of Western NC bordering Tennessee. The rest of us dry for now, but isolated light rain showers will begin to push through the Upstate as well around lunchtime.
Highs for the day, in the 50s for everyone, are occurring right now (around 10am). With the cold front expected to pass through, temperatures will begin to drop down into the 40s and 30s into the afternoon, giving the chance for pockets of light snowfall. Also, as the temperatures drop, the wind will pick up from the north between 15-20mph, so dress in layers!

Upstate, we're expecting mostly dry weather with a few isolated rain showers. An even smaller number of those rain showers could have a few snowflakes mixed in, but this won't be much of an "event" for us. Mountains should see small pockets of high elevation rain/snow or snow now through the afternoon. Many mountain areas may see flakes flying, but only along the Tennessee border are we expecting any sort of accumulation, and in that case, generally and inch or less.

We'll be left with clear, cold, and windy conditions by dinnertime, with lows in the 20s area-wide. Wind becomes blustery overnight,gusting up to 30mph with consistent wind from the north between 15-20mph, so wind chills will be in the 20s and teens.