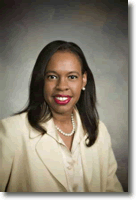 Senate Minority Leader Landrum Taylor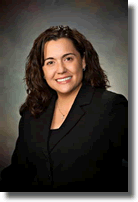 Sen. Anna Tovar, D-Phoenix
PHOENIX (CBS5/AP) -
Senate Minority Leader Landrum Taylor has been ousted as minority leader by her fellow Democrats.
The move happened following a closed door meeting in the Senate Tuesday.
Taylor, of Phoenix, is an elected state senator for District 16. Taylor has been a member since 1998.
Taylor is running for secretary of state. She said members told her she couldn't be an effective leader while running for statewide office.
Sen. Anna Tovar, D-Phoenix, was elected as the new leader of the Senate's Democratic caucus.
Copyright 2013 CBS 5 (KPHO Broadcasting Corporation). All rights reserved. The Associated Press contributed to this report.