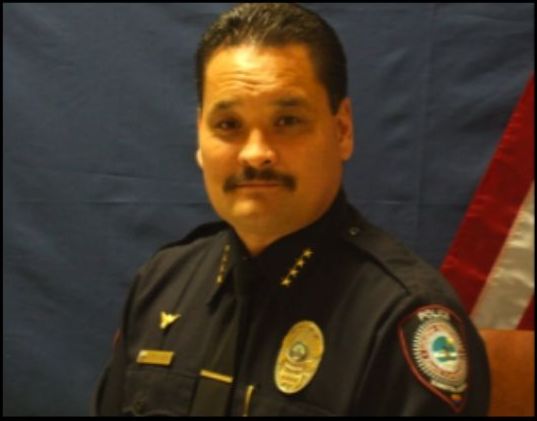 James Spurgeon (Source: Cocopah Tribe Police Department)
YUMA, AZ (CBS5/AP) -
The police chief for the Cocopah Tribe of Arizona has been fired after a deadly shooting while he was off duty.
The Yuma Sun reports that the Cocopah Indian Tribe terminated James Spurgeon, two days after he and a woman, who is a tribal police department employee, were beaten.
Police said a man attacked Spurgeon and the woman about 2:20 a.m. Saturday at the woman's home in Yuma. Both had blunt force trauma to the head and Spurgeon was stabbed multiple times, according to police.
The suspect, Josh Collins, was found dead in the home when Yuma police responded to a report of gunshots. Yuma police said Collins' gunshot wound did not appear to be self-inflicted, but it was unclear who pulled the trigger.
Police are investigating the motive.
Anyone with information on the case is asked to call the Yuma Police Department at 928-373-4700 or 78-Crime to remain anonymous.
The tribe named Capt. Donald Hancock as interim chief. Surgeon had been chief since 2007.
Copyright 2013 CBS 5 (KPHO Broadcasting Corporation). All rights reserved. The Associated Press contributed to this report.