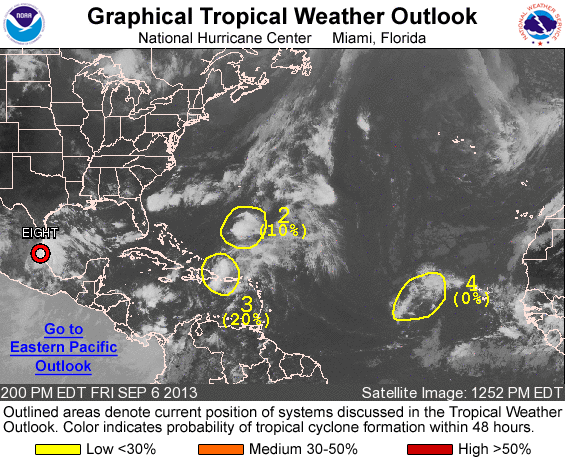 Low Humidity = Cool Mornings: Friday turned out very nice with sunshine and somewhat low humidity and Saturday will shape up similarly. Expect a cool stat to the day with low in the 60s for the Upstate and even 50s in Western NC.
Dry air heats up just as efficiently as it cools down though, so we'll still feel temperatures in the middle-upper 80s tomorrow in Upstate towns.
Tropics a Snooze-Fest: It's great news that the tropical Atlantic and Gulf of Mexico remain fairly quiet and have been quiet all summer. If there was one summer when heavy rain from a tropical system WAS NOT needed or couldn't be handled... it would be this one!
Tropical Depression either is not expected to have any impact on the US as it moves inland over Mexico.
_____________________________________________________________________________