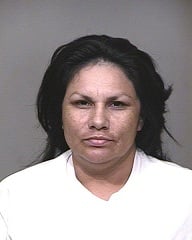 Denise Gonzales (Source: Scottsdale Police Dept.)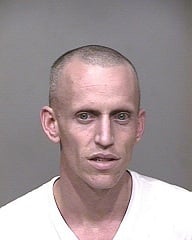 Steven Hancock (Source: Scottsdale Police Dept.)
SCOTTSDALE, AZ (CBS5) -
Some Scottsdale residents have their security system to thank for helping catch two burglars inside their home on Monday.
The Scottsdale Police Department said the suspects broke into the home in the 9200 block of East Hoverland Road about 4:45 p.m.
The home security alerted the victims who called police.
As police arrived, the suspects refused to come out.
At 10:30 p.m., the SWAT team was able to get the suspects to surrender.
No one was hurt in the incident.
Steven Hancock, 28, and Denise Gonzales, 34, were booked on several charges including burglary and outstanding warrants.
Copyright 2013 CBS 5 (KPHO Broadcasting Corporation). All rights reserved.