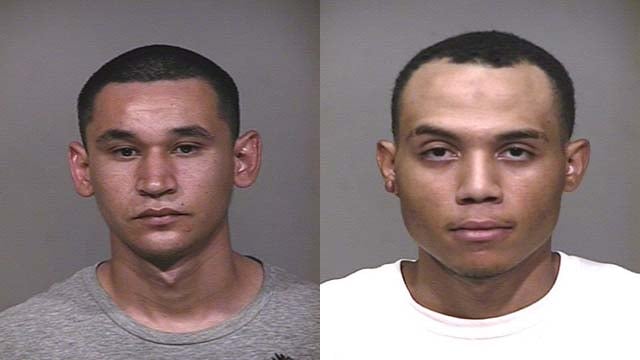 Hector Mendoza and Raymond Vaughn suspects arrested for burglary by Scottsdale police. (Source: Scottsdale Police Department)
SCOTTSDALE, AZ (CBS5) -
Two suspects, Raymond Vaughn and Hector Mendoza, were taken into custody by the Scottsdale police department Friday, Aug. 30 after trying to enter a house in the 4500 block of N. 75th Way.
The homeowner called Scottsdale police to report that two people were trying to enter their house through a window around midnight Friday night.
When officers arrived at the house both Vaughn and Mendoza were gone.
Officers found Vaughn and Mendoza in the area near 7500 E. Minnezona Avenue where they were taken into custody for burglary.
According to Scottsdale police there was no property taken.
Copyright2013 CBS 5 (KPHO Broadcasting Corporation). All rights reserved.