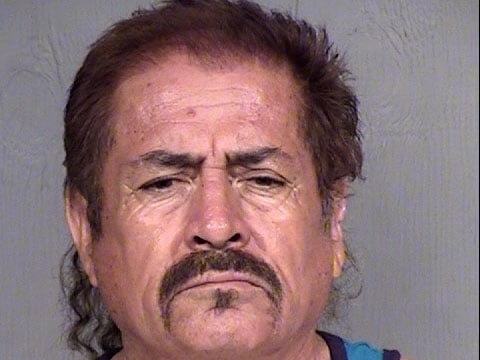 Victor Villalobos, 63 (Source: Maricopa County Sheriff's Office)
PHOENIX (CBS5) -
Phoenix police have arrested a man they say spied on a 14-year-old girl in the dressing room of a Goodwill store.
Investigators said Victor Villalobos, 63, used a mirror to peep under the dressing room divider at the girl about 2:30 p.m. on Sunday.
The girl called out for help and police said Villalobos took off running into a condo complex nearby at 32nd Street and Chandler Boulevard.
The accused voyeur was identified through evidence left behind at the store and was arrested on Monday at his home.
He faces a felony charge of unlawfully viewing, taping or recording of a person.
Copyright 2013 CBS 5 (KPHO Broadcasting Corporation). All rights reserved.