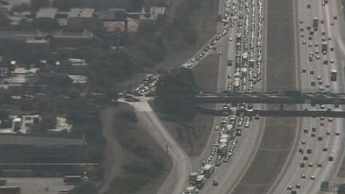 Huge backup I-10 eastbound at 43rd Avenue. (Source: CBS 5 News)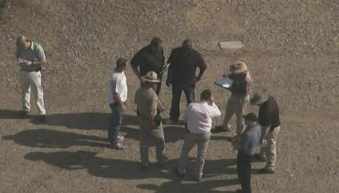 The victim had been pulled over a short time earlier in a DPS-initiated traffic stop. (Source: CBS 5 News)
PHOENIX (CBS5) -
The eastbound lanes of Interstate 10 have reopened at 43rd Avenue after a man fleeing law enforcement on foot was hit by a car.
The extent of the man's injuries is not known.
All traffic was detoured off the freeway at 43rd Avenue at around 3:30 p.m., the Arizona Department of Transportation said.
The victim had been pulled over a short time earlier in a DPS-initiated traffic stop. The officer saw what was described as "a criminal element" in the vehicle. That's when the man took off running.
Stay with cbs5az.com and CBS 5 News for updates on this developing story.
[Text BREAKING to 23765 to get news alerts on your mobile phone]
Copyright 2013 CBS 5 (KPHO Broadcasting Corporation). All rights reserved.