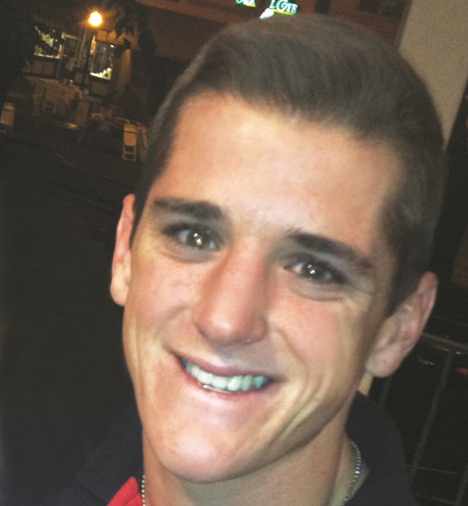 Grant Quinn McKee
Grant Quinn McKee was a real "Braveheart." To say he had the heart of a lion falls short of who he was.
Grant was born in Newport Beach, CA, to Marcia and G. Scott McKee. Everything he was about was threaded with respect and care for other people's feelings. Grant honored those around him. He loved his mother, father and grandmother.
Grant moved to Prescott and was fortunate enough to find the other half of himself the day he met Leah Fine, the love of his life. Grant's family said Leah is like an angel to all of us. She made Grant complete, and together they were the example of what love is. Grant wanted to travel the world with Leah.
Grant enjoyed wrestling in high school and running marathons. His competitive nature, coupled with his desire to help others, gave strength to others. Always loving, kind and respectful, fear was never part of the equation. Grant brought light in a sometimes dark world. Grant saw the crew as what they will always be: brothers.
Grant graduated from Prescott High School. While in high school he spoke at high schools in Yavapai County spreading the anti-drug message with the D.A.R.E. program. He received his EMT training from Yavapai College and joined his cousin, Robert Caldwell, on the Granite Mountain Hot Shots in 2013.
Copyright 2013 CBS 5 (KPHO Broadcasting Corporation). All rights reserved.