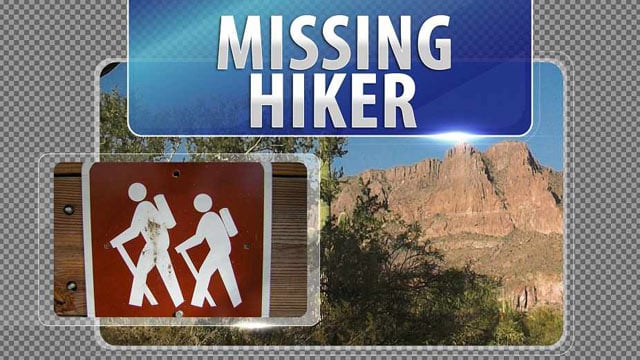 FLAGSTAFF, AZ (CBS5) -
Searchers found a 60-year-old Phoenix woman who failed to return from a hike Tuesday in a side canyon of the Grand Canyon on Havasupai Nation land.
Judy Jones was found about 9 a.m. Wednesday by ground searchers from the Bureau of Indian Affairs in an area known as Red Wall in Rattlesnake Canyon, said Gerald Blair of the Coconino County Sheriff's Office.
She was conscious and lucid and was taken by an Arizona Department of Public Safety helicopter to safety, where she was evaluated, Blair said.
The Flagstaff 911 reception center received a weak-signal call from a woman Tuesday who said she was lost in Havasupai Canyon and needed help, Blair said.
The woman didn't identify herself, but said she had been hiking since about 6 a.m. and was following the river bottom when she became lost, Blair said.
Two other women hikers filed a missing persons report with the Bureau of Indian Affairs Office in Peach Springs. They said they were hiking in Havasupai Canyon with Jones when she split from the group and took a different trail about 8:30 a.m.
They hiked out of the canyon about 11:30 a.m. and filed the report when Jones failed to arrive.
Several different agencies were assisting in the search, Blair said.
Copyright 2013 CBS 5 (KPHO Broadcasting Corporation). All rights reserved.