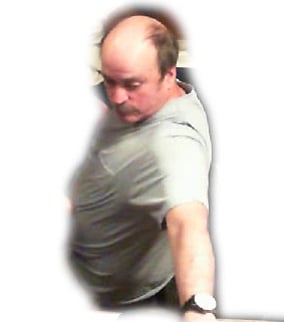 Authorities had launched a nationwide manhunt for this man. (Source: Homeland Security Investigations)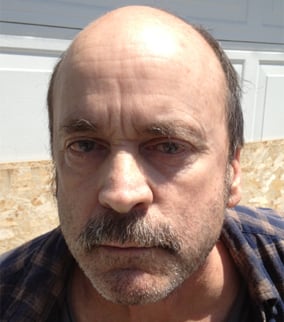 David Stevens, 58, was taken into custody in California, Wednesday. (Source: Homeland Security Investigations)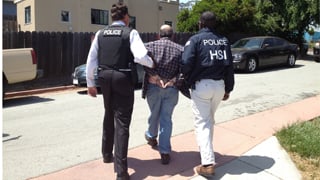 He made his initial appearance in federal court Thursday. (Source: Homeland Security Investigations)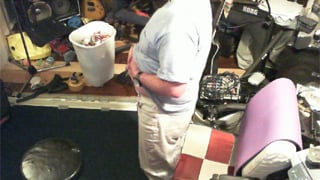 A call to an ICE tip line led to the suspect's arrest. (Source: Homeland Security Investigations)
WASHINGTON (CBS5) -
A suspected child pornographer made his initial appearance in federal court Thursday.
David Stevens, 58, was taken into custody in Salinas, CA, Wednesday after a call to a tip line led to his whereabouts. The tip came 24 hours after federal authorities launched a nationwide manhunt.
Law enforcement rescued a 7- to 9-year-old victim of sexual exploitation.
Danish National Police notified the U.S. Immigration and Customs Enforcement's Homeland Security Investigations on May 3 of four videos containing child porn believed to be produced in the U.S. and downloaded by law enforcement officers in Denmark.
A criminal complaint and arrest warrant for "John Doe" was signed Friday in U.S. District Court for the District of Columbia.
Following Stevens' arrest, investigators obtained a search warrant for his home, where they seized additional evidence related to the case.
Based upon interviews with witnesses, HSI special agents believe there may be additional unidentified child victims.
People with any information about the case are asked to call ICE's tip line at 1-866-347-2423 or the Salinas Police Department's Investigations Division at 1-831-758-7226. The public can also contact the Salinas Police Department anonymously by calling 1-831-775-4222.
Copyright 2013 CBS 5 (KPHO Broadcasting Corporation). All rights reserved.