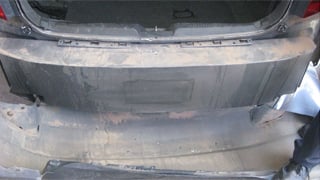 Miguel Angel Osuna-Rojo, 40, was attempting to enter the Mariposa Port. (Source: U.S. Customs and Border Protection)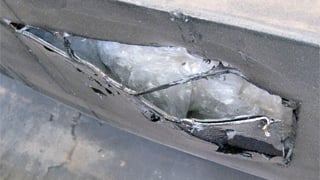 A CBP drug-detection K-9 alerted to more than 33 pounds of meth. (Source: U.S. Customs and Border Protection)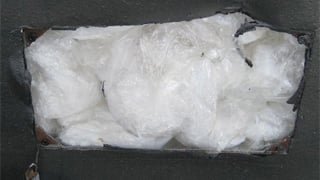 The meth was found hidden in the bumper. (Source: U.S. Customs and Border Protection)
NOGALES, AZ (CBS5) -
A Mexican national was arrested Sunday in southern Arizona after meth was found hidden in the bumper of his vehicle, federal officers said.
Miguel Angel Osuna-Rojo, 40, was taken into custody at the Port of Nogales.
A CBP drug-detection K-9 alerted to more than 33 pounds of meth as Osuna-Rojo attempted to enter the Mariposa Port.
The estimated value of the drugs was more than $512,000.
Officers seized the vehicle and drugs. Osuna was referred to U.S. Immigration and Customs Enforcement's Homeland Security Investigations.
Copyright 2013 CBS 5 (KPHO Broadcasting Corporation). All rights reserved.