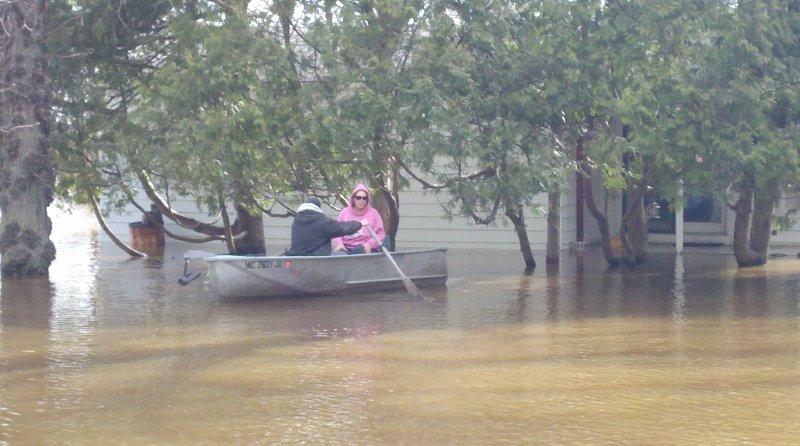 MIDLAND, MI (WNEM) -
A row boat is currently the best form of transportation for one Midland couple. Neighbors can find Amy Naples and Eric Woodcock using a boat to get to their house.

The couple knew the water was rising Wednesday so they rushed to move all their furniture out, by Friday the home was surrounded.
The flood water has seeped into their home and it is covering the floor.
Even though they can't control mother nature this pair is keeping a positive attitude. Naples jokingly admits navigating her yard can have its challenges.

"The trees are hard to get through, that's for sure," said Naples.
Copyright 2013 WNEM (Meredith Corporation). All rights reserved.